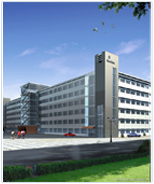 Zhejiang Dengfu Machinery Co., Ltd. is located in East China Sea of Zhejiang. Its economy is rapid developed. It is automobile production base, which collecting of modern science and high-tech. The airport and port transportation is developed.
It is founded in 1990, specialized in producing Steyr axle casing, HOWO tube, welded pipe products and 16T gears, bushings, connecting rod, crankshaft, mandrels, high strength bolts and other fittings.
The company has a heavy-duty automobile , ...